RATBITE Cassettes and mini-NW tour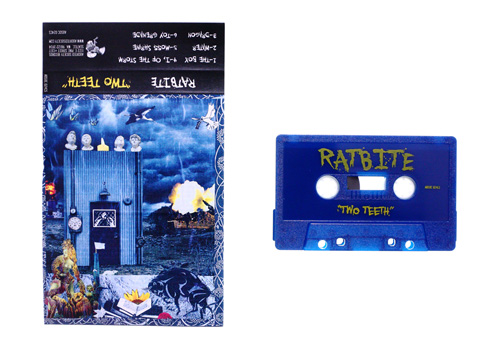 RATBITE cassettes are in and look and sound awesome!  Click the image above to purchase a copy! Be sure to catch them on their mini-NW tour this month with LOST CAUSE, another essential band coming out of Seattle right now!  Dates below:
A refreshing mix of melodic punk and hardcore with dual male/female vocals, this is the first release by Seattle area group RATBITE.  Super-catchy dueling guitar leads provide a solid backdrop to energetic hardcore, sometimes weaving in and out of slow and surprisingly heavy dirges and breakdowns.  Featuring members of Snuggle, Pipsqueak, Lost Cause, Hexane, and Murmurs.  Recorded by Brandon Fitzsimons at Airport Grocery and mastered by Chris Hanzsek at Hanzsek Audio.
Listen to "The Box"

RATBITE/LOST CAUSE Mini-NW Tour June 2012:
Fri 6/22 at the Track House in Olympia (with Lost Cause, Black Mold)
Sat 6/23 at the Ranch in PDX (w/Lost Cause and tba)
Sun 6/24 at the 5th Dimension in Tacoma (w/Lost Cause, and tba)
Mon 6/25 at Club M in Seattle (w/Countdown to Armageddon, Lost Cause, Big Eyes)