We have some new releases and distro items in now!  Any items ordered after Friday September 21st will not ship out until OCT 30th!  Both Matt and I are out on tour with CTA in Europe, so we will hold your records but won't be able to send them until we get back.  So pick up stuff today so you don't have to wait a month!
COUNTDOWN TO ARMAGEDDON – Through the Wires / Eater of Worlds CD/Cassette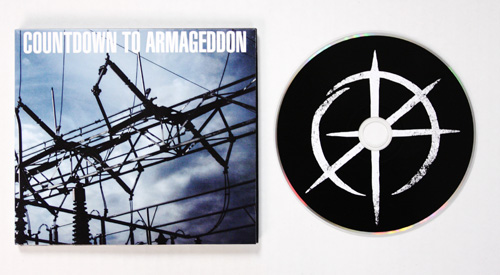 This is the second full-length release from COUNTDOWN TO ARMAGEDDON, a 3-piece based in Seattle, WA whose sound originated in apocalyptic crust and inevitably progressed into more melodic, post-punk territories over the past eight years of their tenure.  Thick layers of reverb and chorus-effected darkwave riffs, sometimes reminiscent of early KILLING JOKE or CHRISTIAN DEATH, weave in and out of the lines between punk, hardcore, and d-beat crust, while retaining a unique identity in each of the eight tracks on the album.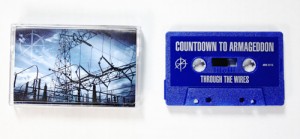 Lyrically this album addresses the conflict between the artificial and natural worlds, and the struggle to preserve humanity in an increasingly digitized and bleak dystopian future.  Recorded at Buzz or Howl Studios by Stan Wright (Arctic Flowers) in Portland, OR, and mastered by Jack Control (WB2D) at Enormous Door Studios in Austin, TX.  Vinyl version due out on Skuld Releases (Germany) 9/2012.  European Tour 9/28-10/28 2012.
Click here to order a CD copy
Click here to order a cassette copy

MURDERESS – The Last Thing You Will Ever See.. LP repress (translucent swamp green vinyl)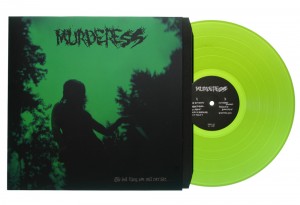 This is the third pressing of the debut LP from Portland's MURDERESS. Dark, brooding metallic d-beat crust punk with spine-tingling screaming vocals, this is an up and coming female-fronted group that falls somewhere in between the 80′s metallic punk style of groups like SACRILEGE (UK) and CELTIC FROST. This release comes with translucent swamp green vinyl, a poster/lyric insert, black paper inner sleeves, a nice matte-finish jacket, and a free mp3 download card.
Click here to order an LP copy
New Distro items just in: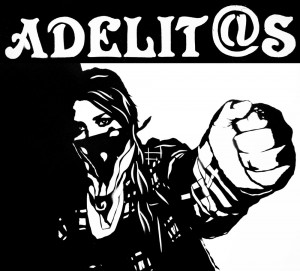 ADELIT@S – T-Shirts – Multiple colors and styles!
ADELIT@S – No Hay Descanso Cassette
FILTH OF MANKIND – The Final Chapter Cassette
LA FRACTION – Aussi Long Sera Le Chemin Cassette
QUARANTINE – Automatic Negative Thoughts Cassette
INFEKCJA / JUGGLING JUGULARS – split Cassette
JUGGLUNG JUGULARS – Can You Explain?" 7"EP
MUNICIPAL WASTE / TOXIC HOLOCAUST "Toxic Waste" split 12″
SJU SVÅRA ÅR – Storma Varje Hjarta LP