After a slew of delays we are stoked to get a bunch of new releases in the past couple of weeks.  For all that pre-ordered the Adelit@s LP, thanks for your patience and all pre-orders have currently shipped.  We are down to a handful of the limited editions left, so grab one before they're all gone.  The cassettes moved so fast that we have repressed another 100 copies!  To help make some room for upcoming releases, we are having a 15% off sale for any order $14.99 and up from now until Friday September 7th!  Just use coupon code: MURDERESS at checkout.   Fresh in from the plants are:
ABSOC 026 – MURDERESS – The Gate Cassette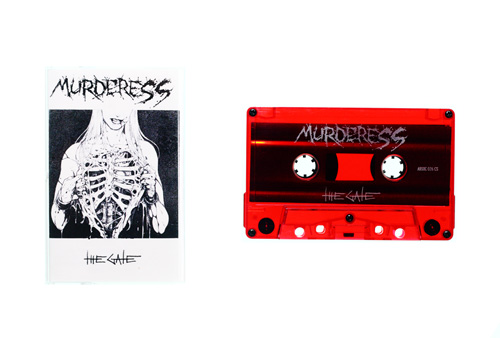 Their follow up to 2010's The Last Thing You Will Ever See… LP on Aborted Society, this is the first release from Portland's MURDERESS featuring their current five-piece lineup.  This is scathing metallic crust influenced by groups like CELTIC FROST and SACRILEGE, but not pigeon-holed into being a rehash of either style.  Known for their explosive live sets and frenetic riffing, MURDERESS recently demolished the East Coast this August.  These cassettes were in an initial run of 100 pro-done tapes with translucent red shells, and will be repressed soon as there are only a handful left.  A vinyl version will follow this fall.  Click here to get a copy.
ABSOC 017 – MURDERESS – The Last Thing You Will Ever See… LP repress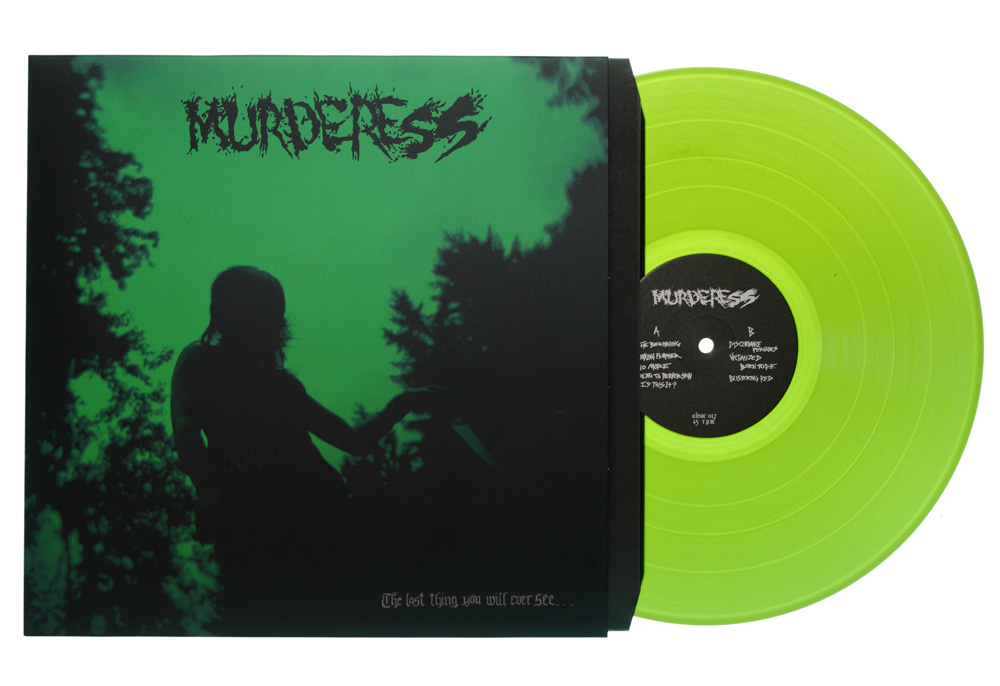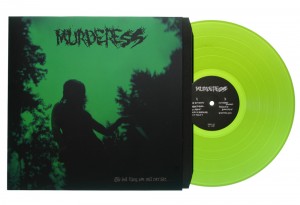 A release that quickly sold out after it's initial press,  this is the 3rd pressing of the MURDERESS debut LP in a run of 500 on translucent swamp green vinyl.  Just like the original, this comes with a poster/lyric insert, black paper inner sleeves, a nice thick matte-finish jacket, and a free download card of the record for MP3 players.  Don't snooze on this as these will go quick!
ABSOC 025 – ADELIT@S – Llama Viva de la Rabia LP/CS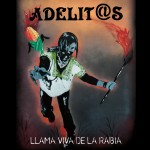 Energetic, melodic, and rage-filled anarchopunk from Portland with dual male/female vocals sung in Spanish influenced by Latin American revolutionary music. The name Adelitas comes from a popular Mexican folk song and refers to the women who organized and took up arms during the Mexican Revolution. In this spirit the lyrics have focused on struggles around the border, immigration, and popular social movements that threaten the status quo. Que viva el punk revolucionario! Recorded 2012 at Buzz or Howl Studios by Stan Wright and mastered at Audiosiege by Brad Boatright in Portland, OR.
There are four variations of this release: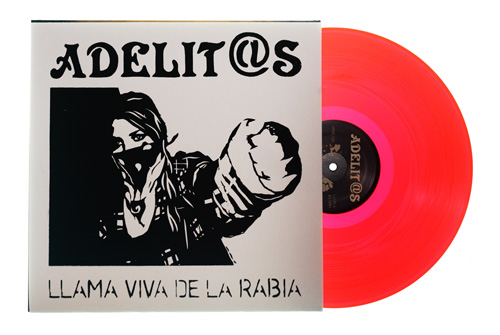 Limited edition of 50 w/ hand numbered silk-screened cover, regular jacket, poster, lyric sheet, mp3 card, red vinyl, includes cassette version.
Click here to order a limited edition.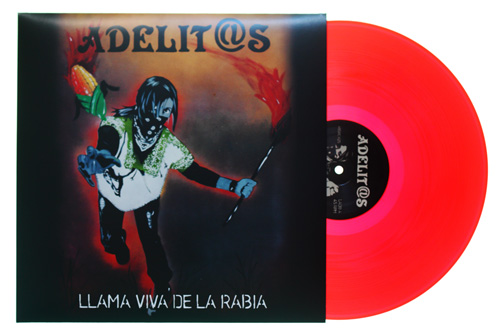 Edition of 100 w/ regular jacket, poster, lyric sheet, mp3 card, red vinyl.
Click here to order a red vinyl copy.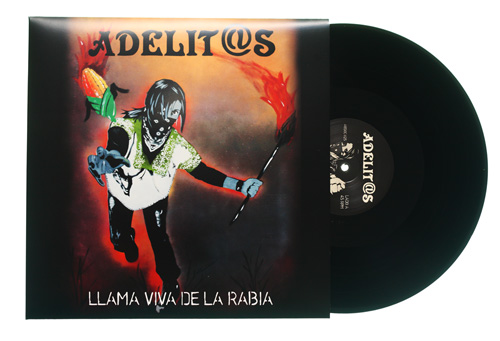 Edition of 350 w/ regular jacket, poster, lyric sheet, mp3 card, black vinyl.
Click here to buy a black vinyl copy.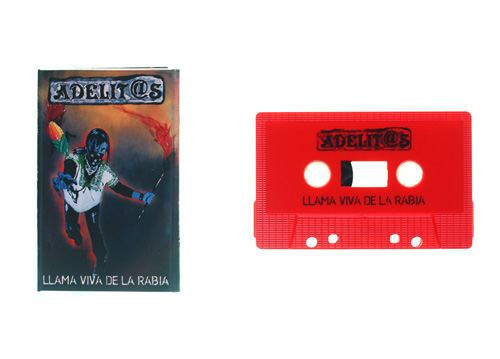 Edition of 200 cassettes with opaque red shells, full color lyric inserts.
Click here to order a cassette copy.
For stores and distros you can either get in touch with us directly for wholesales or you can get all of our titles through Ebullition.
Also, take a moment to sign our petition! We are trying to get the US Postal Service to change the size of their Priority Shipping boxes to accommodate vinyl LP's (long overdue!). Sign and spread the word!