Petition the USPS to change the size of their Priority Mail boxes!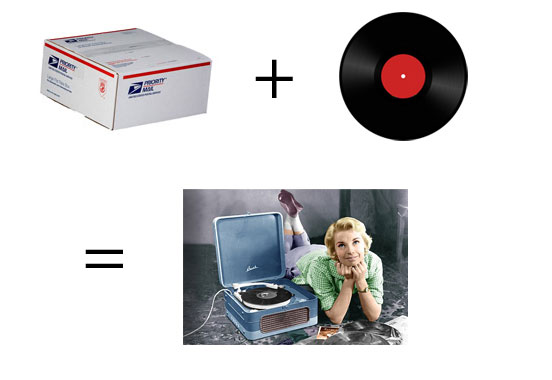 https://www.change.org/petitions/increase-the-size-of-priority-mail-flat-rate-boxes-to-fit-vinyl-lps
We've thought about this a great deal for years, and it seemed like a good idea to at least try.  The flat rate Priority Mail boxes for the US Postal Service are just barely too small to fit a vinyl LP securely, and thus we rely on other shipping modules to send records.  As the USPS continues to bleed money, they will eventually do away with Media Mail altogether, which will mean that shipping records to people like you will become a lot more expensive.  So, sign this petition, let your vinyl junkie friends know about it, and let's pressure the USPS to allow vinyl to be easily shipped through Priority Mail flat rate boxes.  It's ultimately in their best interest to keep the business of small and independent record labels/stores, and it's in our best interest to keep the price of punk records as low and affordable as possible!